KAFY'S PICKS
Week of May 4
The Biology Of Belief by Bruce H. Lipton, Ph. D.
Former medical professor and research scientist Bruce H. Lipton presents his experiments along with those of other leading scientists to examine in great detail the way cells receive and process information. You'll learn about DNA and genes, get a different perspective of our understanding of life, and  the intricacies of our thoughts. He also explains how genes don't necessarily control our body but we can actually control cell behavior and genetic characteristics. 
Week of April 27
The Art Of War by Sun Tzu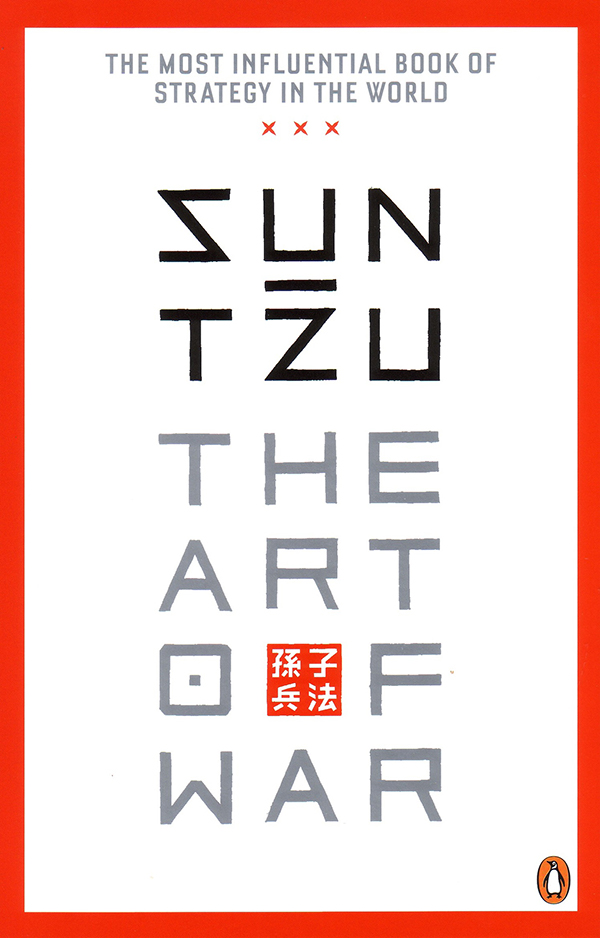 "The supreme art of war is to subdue the enemy without fighting" - Sun Tzu. Learn how to pick your battles, deceive the enemy, appear weak when strong, and know your strengths and weaknesses from Chinese military strategist Sun Tzu. He'll take you through 5 fundamental factors that'll teach you to prepare well enough to avoid failure and how to handle wars which are not necessarily physical but mostly a matter of mindset. 
Week of April 20
Public Speaking For Success by Dale Carnegie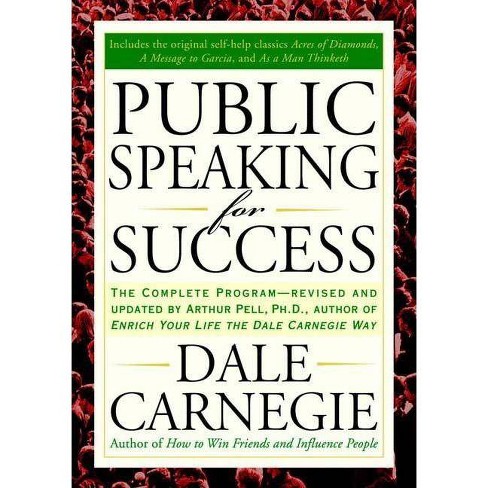 Enhance your public speaking skills with this book by life coach Dale Carnegie, who began his career by teaching the art of public speaking in the twentieth century. Public speaking is an easy skill which can be improved through repetition and practice. Through each chapter, you'll learn how to build up courage, increase your self-confidence, how famous speakers prepare, essential elements of successful speaking, and much more! 
Week of April 13
The Power of Positive Leadership by Jon Gordon
In this text, Gordon gathers key points from his previous books in order to create a guide for positive leadership. You'll learn that in order to win you must win with people and Gordon will teach you just how to accomplish that. He also talks about the importance of long-term and short-term success, what leadership is all about, how to practice habits of successful leaders, and how to strengthen your people and let results speak for themselves.
 
Week of April 6
Five Stars: The Communication Secrets To Get From Good To Great by Carmine Gallo
As technology threatens to displace thousands of people from their jobs, having a good idea isn't good enough. Mastering the art of persuasion is essential in order to get ahead, stand out, and achieve greatness in a modern world. In this book, Carmine Gallo teaches you 
how to apply Aristotle's formula of persuasion  in order to inspire contemporary audiences. As the nature of work changes and technology carries things across the globe in just moments, communication skills become more valuable. You'll also learn helpful tips from top business men in the world like Warren Buffet and his one skill that will raise your value by 50 percent!
Week of March 30
There's No Plan B For Your A Game: Be The Best In The World At What You Do by Bo Eason
Former pro athlete, playwright, and acclaimed leadership coach Bo Eason teaches you exactly what it takes to be the best. You'll learn how to develop the character, integrity, and commitment in order to successfully become the best. His reputable tools and training have worked for Olympic medalists, military leaders, bestselling authors, professional athletes, and business executives and their teams. You'll be introduced to a series of four steps that will help you attain the skill, maintain the effort, and persevere through challenges.
Week of March 23
Forget For Success: Walking Away From Counterproductive Beliefs by Eric Harvey & Steve Ventura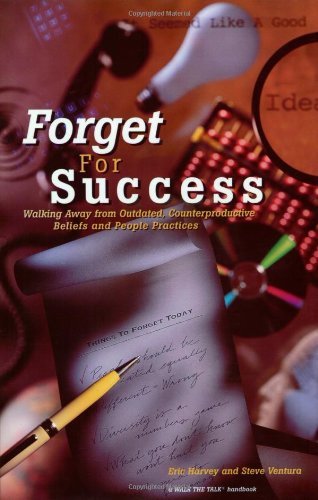 This 56-page read is the perfect guide to letting go of counterproductive beliefs, mindsets, and practices that negatively impacts your culture and your ability to perform. Every page tells it to you straight and raw in a way that makes you feel as if the book is speaking straight to you. You'll learn to appreciate, remember, and use the methods mentioned in order to make a positive difference. Leaders of all levels can also learn some tips from this read to improve their leadership skills.
Week of March 16
Who Are "They" Anyway by BJ Gallagher & Steve Ventura
This brief read is an excellent way to learn about being responsible for your own actions in the workplace and accountability. The first part takes you through a small adventure as the main character goes on a quest to find "they" or "them". The second part gets deeper into accountability in the workplace and why we always rather look for answers in someone else rather than within ourselves. At the conclusion of this text, you'll learn about the true satisfaction behind taking ownership and solving problems.
Week of March 9
Declutter your Mind: How to Stop Worrying, Relieve Anxiety, and Eliminate Negative Thinking by S.J. Scott & Barrie Davenport
After a long week at work, dealing with personal issues, or thinking about daily worries, our minds can use some heavy decluttering. This simple read teaches you the habits, actions, and mindsets you can practice in order to clean up your mental clutter. If you're feeling overwhelmed by your thoughts, struggle with anxiety or stress, or just simply want to stop worrying and enjoy life, then this book will do the job. You'll learn certain steps and strategies that'll help you maintain a spotless mind.
Week of March 2
Pulling Together: 10 Rules for High-Performance Teamwork by John J. Murphy
This short read by Murphy explains the fundamentals of teamwork which will help you be a better team player. Although it's easy for a business to say they value teamwork, it's not only about saying it but also about applying it on a daily basis. Murphy presents
 the ten rules for high-performance teams in an engaging way that every person in your organization can understand.
Week of February 24 
Extreme Ownership How U.S. Navy Seals Lead and Win by Jocko Willink & Leif Babin
If you're struggling to find ways to effectively win and lead in life, take some tips from two former Navy SEALs. This text offers useful leadership advice from Willink and Babin who know first-hand what it's like to be in the front line and lead. As they learned to stay strong, disciplined, and level-headed in high-stakes combat situations, they'll teach you why it's important to keep these things in mind in order to lead and win.
Week of February 17 
Change is Good... You Go First
by Mac Anderson & Tom Feltenstein
Looking for a book to inspire your team to embrace change? Then this is the one. Anderson and Feltenstein use this book to take you through each step of change. From the realization that change is in fact a good thing, to implementing that change in every department and across all channels. Although you may not have a choice about change,you can choose how you and your team react to it.
Week of February 10 

What It Takes
by Stephen A. Schwarzman
Chairman, CEO, and Co-founder of Blackstone, Stephen Schwarzman uses this text in order to share with readers the experiences and obstacles he went through in order to become the successful man he is now. What It Takes uses Schwarzman's life to show readers how to build, transform, and lead thriving organizations. Whether you are a student, executive, entrepreneur, or just someone looking for ways to maximize your potential, you can use these lessons in order to get a head start.
Week of February 3 

The 5am Club
by Robin Sharma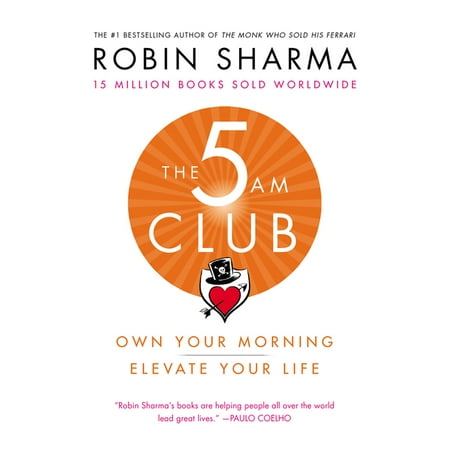 Through the lives of three fictional characters from distinct industries, Sharma explains the benefits of rising early every morning. Many professional athletes, philosophers, celebrities, and other members of the public have said rising early has contributed to their success. Think about all that you can achieve and how rising early can properly get you ready mentally and physically for the day. As you read, Sharma will leave you with important takeaways which will have you thinking about how you'll choose to take on tomorrow. 

Week of January 27 
In order to promote change within yourself and those around you, you must learn what's holding you back and how to break free. Glazer uses this text to talk about four life changing principles known as spiritual, intellectual, physical, and emotional lives. Within these four elements you'll learn how to elevate yourself and challenge your current abilities in order to increase your capacity and consistently outperform yourself and your expectations. 
Week of January 20
How to Lead When your Boss Can't (or Won't)

 

by John C. Maxwell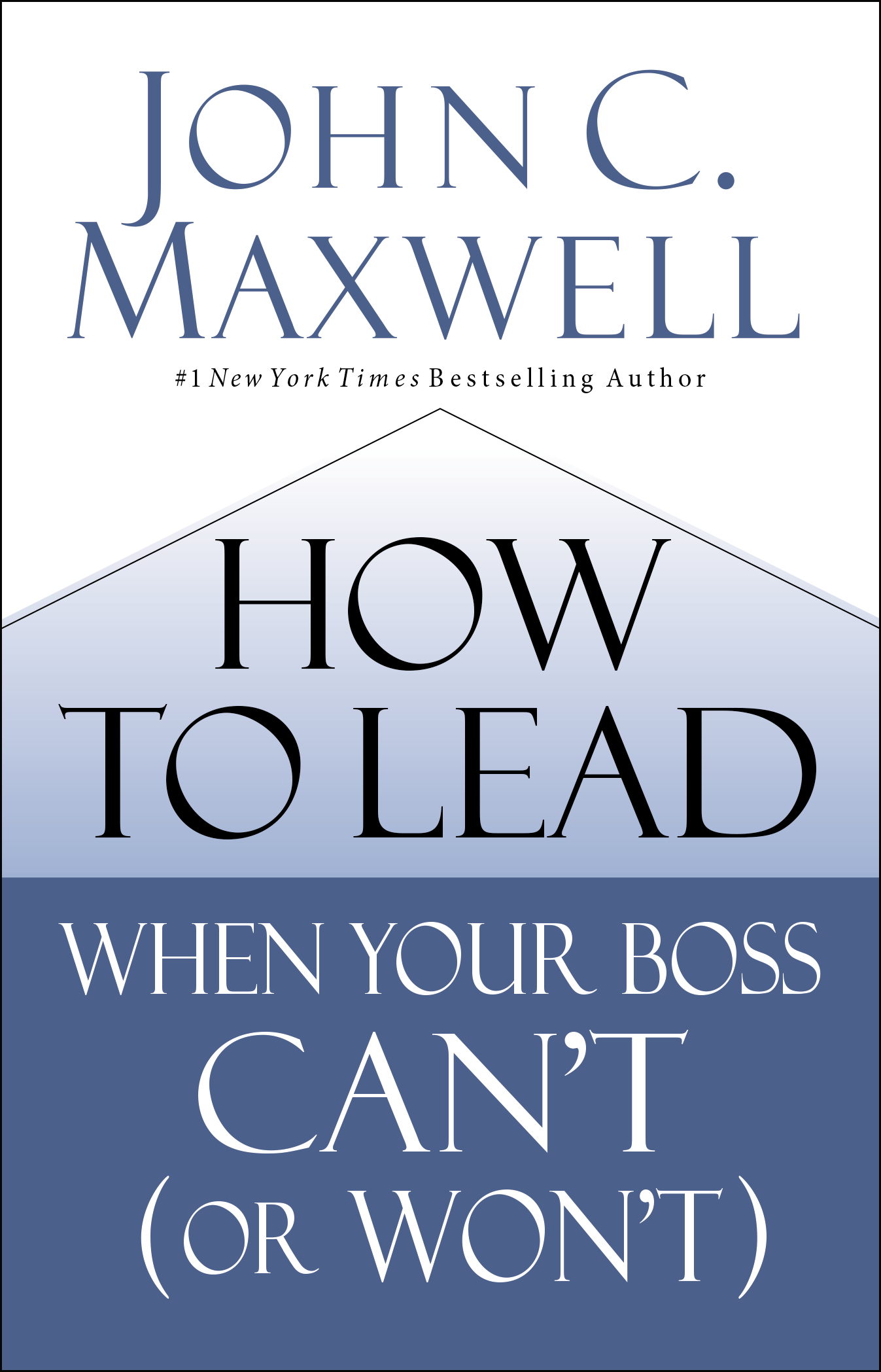 This book by New York Times bestselling author John C. Maxwell explains to readers how just because you are working with a terrible boss doesn't mean you need to feel trapped in your work situation. Maxwell gives his best advice on getting through your work life and the key to successfully getting through the challenges of working for a bad boss. You'll learn how to take the high road and prepare yourself for current and future professional success.
Week of January 13
Best Self: Be You, Only Better by Mike Bayer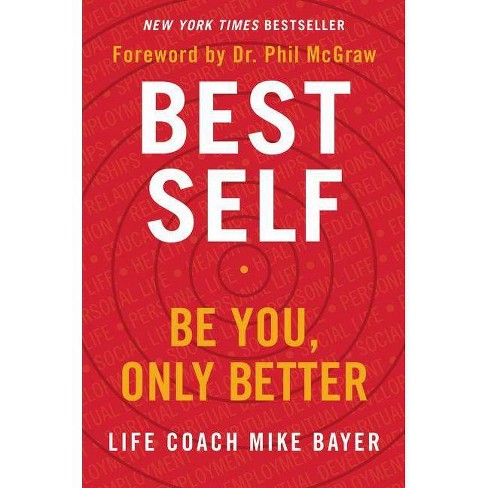 Life coach Mike Bayer's Best Self urges the reader to reflect and think, are you living as the best version of yourself? Are you maximizing your potential? Are you truly living as the person you want to be? Bayer uses this text as a sort of personal development guide to help you understand and reach your best potential self. You'll learn about visualizing the best version of yourself, the downfalls of fear, and how caring for yourself first is far from a selfish act. 
Week of January 6
Ego is The Enemy by Ryan Holiday
Ego is the Enemy is the fourth book by Ryan Holiday, an American author and entrepreneur. In this book Holiday elaborates on the perils of egotism and breaks it down into three parts: Aspire, Success, and Failure. By nature, humans have the tendency to believe that the world revolves around them and this can hinder a person's ability to continue to learn in order to improve and obtain perpetual knowledge. As you continue to read, you'll learn about important characters who have shaped the world in silence due to their lack of ego and persistent hunger for knowledge.